From the President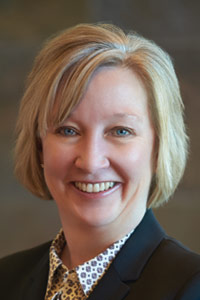 It is my pleasure to welcome you to the Dudley Foundation website.  At the Foundation, our number one priority is to carry on Dick Dudley's entrepreneurial and philanthropic legacy.  Dick was an inspiration to many and he truly loved Wausau, Marathon County, and the entire State of Wisconsin.  He clearly wanted the good people of this area to have the same opportunities—exceptional schools, a strong economic base, a vibrant arts and culture scene, fun and exciting recreational venues—that he had experienced. In other words, a community that residents are proud to call home.
The Board of Directors of the Dudley Foundation is committed to identifying community challenges and opportunities and to develop strong working relationships with our nonprofit partners and our fellow foundations. Community development issues of today have become quite complex and, through meaningful collaboration, we can seize opportunity and solve challenges that impact all of us. 
If you are a grantee seeking funding, we encourage you to read through our application guidelines and contact us with any questions.  We look forward to hearing from you and sincerely welcome your input as we continue to perform our duties. Thank you.
Ann Dudley Shannon, President, Dudley Foundation
Dudley Family History
It was 1925 when Robert J. Dudley, hired as a branch manager for Armour & Company, and Stella Jones Dudley settled down in Wausau and began their love affair with the town once called "Big Bull Falls." The couple vowed to do whatever they could for Wausau. Robert "Dud" Dudley would serve as Marathon County Sheriff in 1943 and 1944, while Stella Dudley served on the Wausau School Board for 18 years from 1934 to 1945 and again from 1949 to 1953. Read More
Board of Directors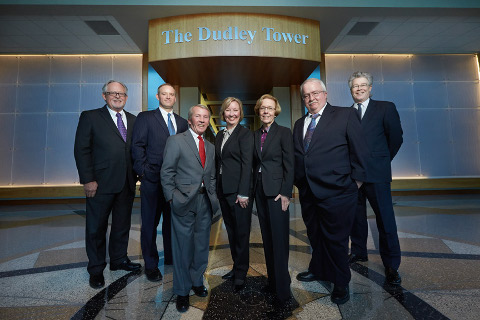 Gary Freels, Chad Kane, John Deneen Dudley, Ann Dudley Shannon, Mary Dudley, Robert J. Dudley II, Paul C. Schlindwein II